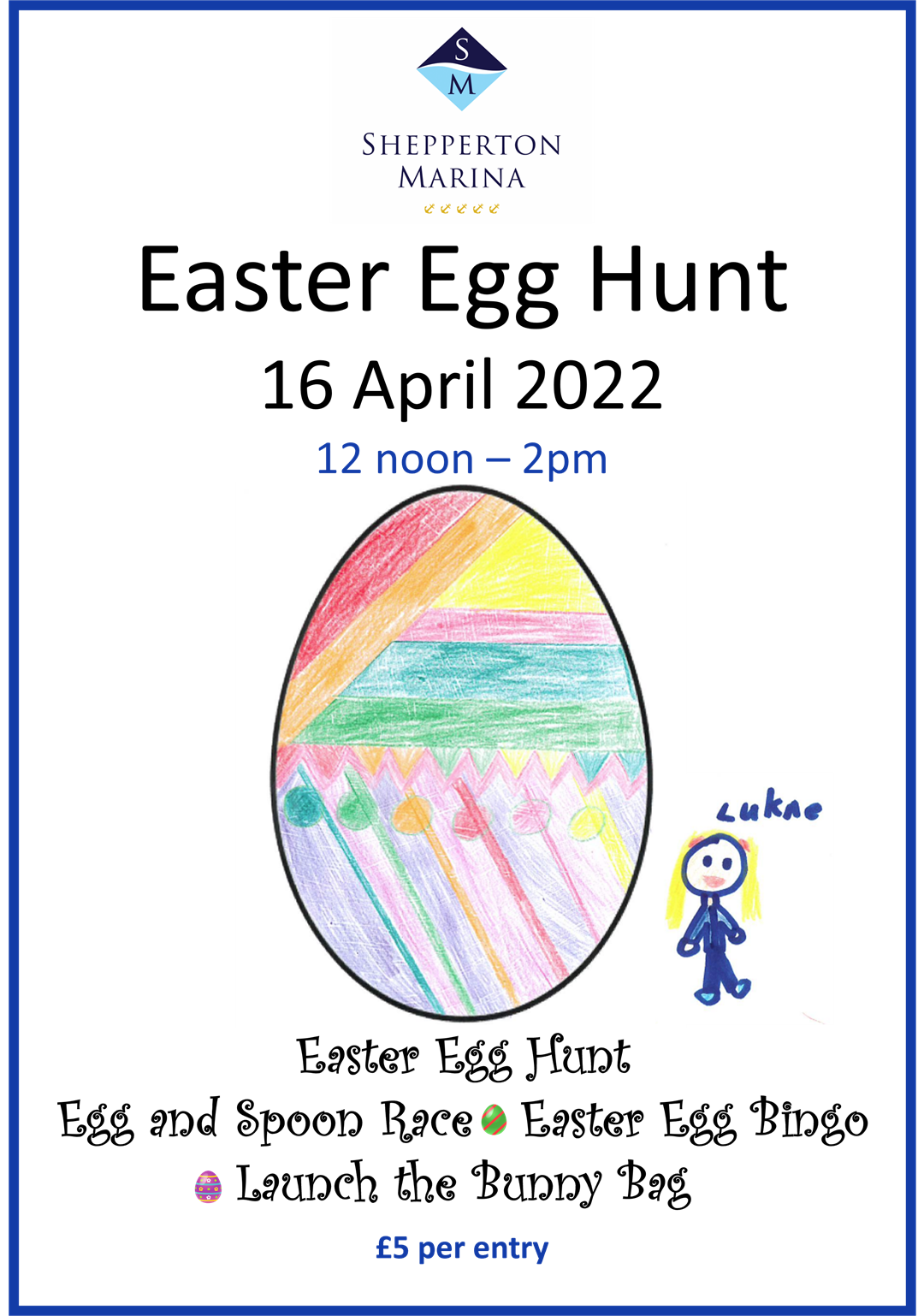 Shepperton Marina will see the start of the 2022 boating season and spring time with some fun and games!
Join Izzy, the Shepperton Marina Easter Bunny, for activities on the meadow. We will start with our Annual Easter Egg Hunt which promises treats for all entrants and then Izzy will be ready to show her picture cards for our brand new Boaty Bunny Bingo. 
There will be no time to spare as we move on to our Easter Egg Race to test those balancing skills and then finish our activities with our brand new Bunny Bean Bag Launching!
It is not just sweet treats to be had, one lucky winner will take home their very own Shepperton Marina Bunny toy.
To Register Your Interest, Click Here
Or pop over to the Marina Office for more information.