Moorings to suit your boat's specification, amenities to suit your leisure requirements
When it comes to selecting the right berth, why settle for a 'one-size-fits-all' approach? At Shepperton Marina you'll find competitively-priced moorings provided specifically for coastal vessels, Dutch barges, day boats, cabin cruisers, and narrow boats.
Most berths are supplied with fresh water and mains electricity and there is a comprehensive range of amenities to make your stay comfortable and rewarding.
Electricity to boats is supplied by Smart Meter pods which is a pre-payment card system whereby you top up your chosen amount onto you electricity card in the marina office, then load it onto your allocated electricity pod by swiping your card. 
Electricity for visitors is included in the visitor rate. 
When you are going away on your boat before you leave your berth remember to insert your electricity card into your pod to transfer the remaining units back onto your card which you can take with you. On your return simply insert your card back into your pod to put the units back on. 
If you are at home and worried someone might unplug your electricity cable and take your power then you can buy, from the marina office, a 'Lockable Pod Kit' for £12.00 which enables you to lock your socket into your pod so no one can unplug you. We like to think no one at Shepperton Marina would do this but it will give you peace of mind.   
You'll find ample car parking space close to all three yachting basins as well as the main office and facilities centre, where marina staff are on hand seven days a week to assist customers and visitors.
Shepperton Marina has a good reputation for having very few security related incidents, however we still advise all berth holders to be careful and never leave your vessel or its belongings un-locked. If you are familiar with the town Shepperton you will know that it is one of the most desirable places to live in Shepperton and was voted the 'Happiest Town in Surrey' in 2017 and this is reflected by the local people. You can rest assured that Shepperton Marina is located in a very friendly area and your boat is checked regularly. 
Shepperton Marina also invests heavily in security and planned for 2019 we will be installing a new state of the art CCTV system which will monitor the entire 44 acre site. As well as this we also have electric gates, fob access and a nightwatchman on site every night in case of emergencies. 
Yes we have a newly installed laundry room with two industrial sized washing machines and two industrial sized tumble dryers. £2 per wash, £2 per dry.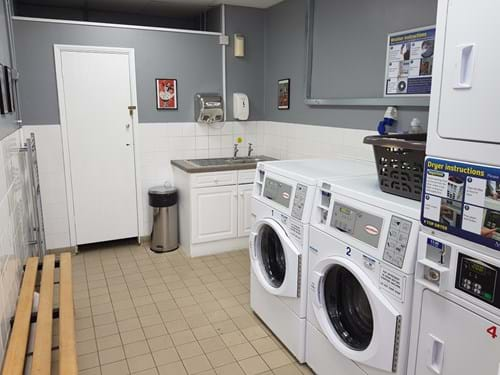 Within the main building are a range of services including a large and well stocked chandlery, the Boat Showrooms of London sales office, a self service laundry and showers/toilets. Nearby, we operate a 70 ton Krupps crane, one of the largest on the Thames, capable of lifting 22 tons.
Our diesel and petrol fuel pontoons are located on the quayside close to the crane. Nearby, is a 24 hour pump out/water facility as well as extensive engineering and service workshops. Shepperton Marina boasts plenty of hard-standing and dry berthing areas, plus many other amenities you'd expect from a 'Five Gold Anchor' marina.
Major facilities and services
Secure moorings with electricity and water
Marina open seven days a week
Petrol and diesel fuel jetty
Closed circuit TV surveillance of key areas
High security perimeter fence
Fob access entry/exit gate
Full chandlery and marine stores
Large servicing and repair workshops
Bottled gas supplies
22 ton boat lift
Multiple shower and toilet facilities
24 hour pump out/Elsan point
Laundry room facilities
Ample car parking
New and brokerage boat sales office
Boat cleaning & valeting
Hardstanding facilities
Valuable concessions at adjacent Holiday Inn
Many other discounts available