When it comes to selecting the right berth, why settle for a 'one-size-fits-all' approach?
'Click here' to see the current prices
At Shepperton Marina you'll find competitively-priced moorings provided specifically for coastal vessels, Dutch barges, day boats, cabin cruisers, and narrow boats.
Most berths are supplied with fresh water and mains electricity and there is a comprehensive range of amenities to make your stay comfortable and rewarding.
Shore power at Shepperton Marina is now metered using the latest 'Smart Card Metering system'. All smart card meters are MID approved meaning they have passed specific conformity assessments and meet MID (2014/32/EU) standards implemented by The Measuring Instruments Regulations SI 2016/1153. Shore power at Shepperton Marina is charged at £0.19 per kilowatt hour. Pre-payment cards can be topped up at the Marina office 7 days a week during opening hours.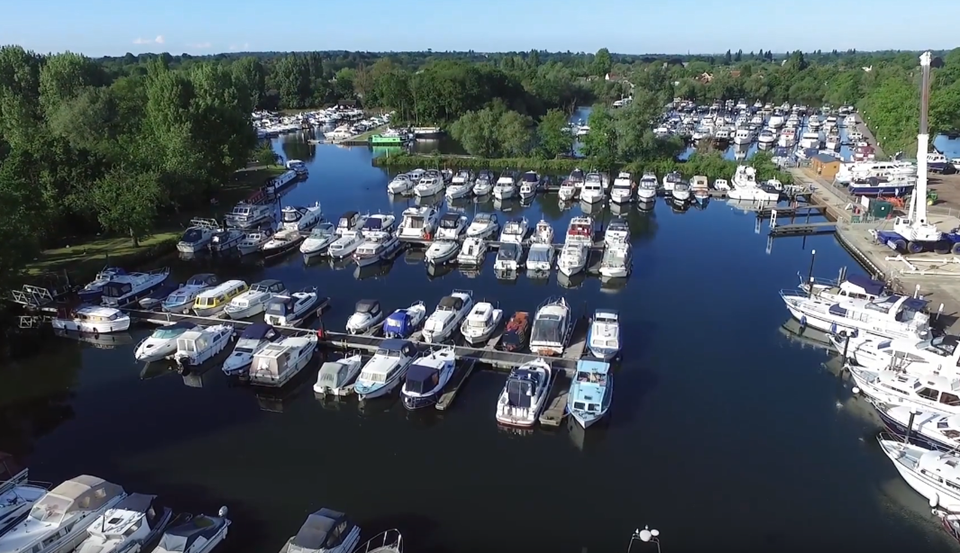 Basin A
Entering the marina by road, Basin A is the first area you see. Within this basin we have six pontoons, two of which cater for the smaller craft that do not require electricity. The remainder are fully serviced with power points. You will also find our dedicated boat sales pontoon and the marina office and chandlery along with toilets, showers, laundry room, fuel station and our crane operation.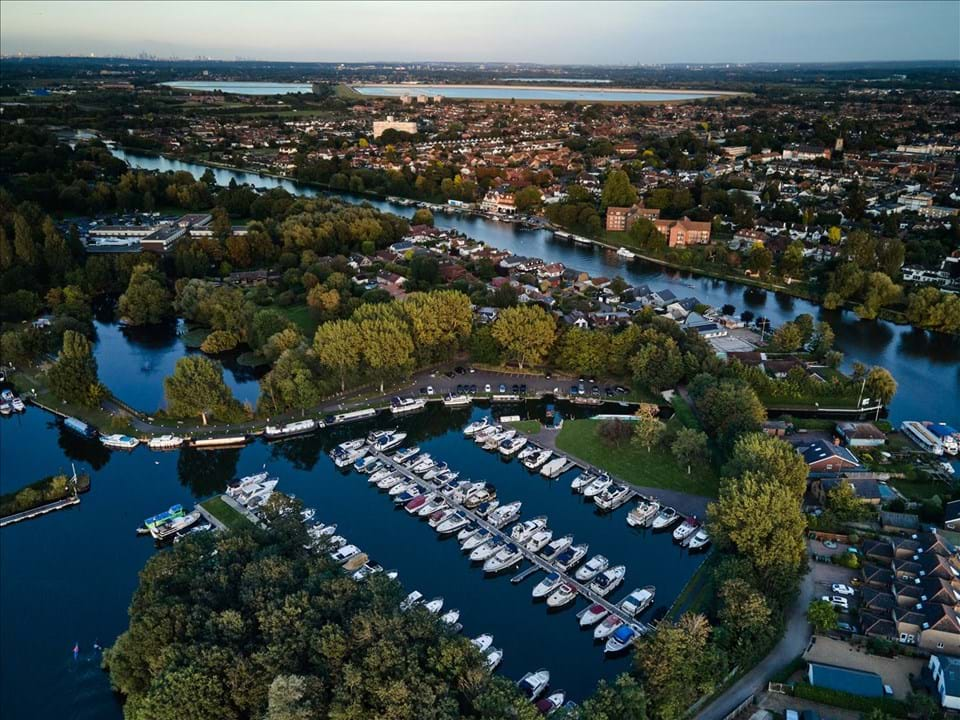 Basin B
Those who arrive at Shepperton Marina by boat will see our Basin B on the left as you enter the marina. Basin B has its own dedicated toilet block and the pontoons are fully serviced with power and water points. Basin B is also rather unique as it is accessible via our very own chain link ferry which adds a great deal of character. Basin B has three pontoons with a total of 85 berths.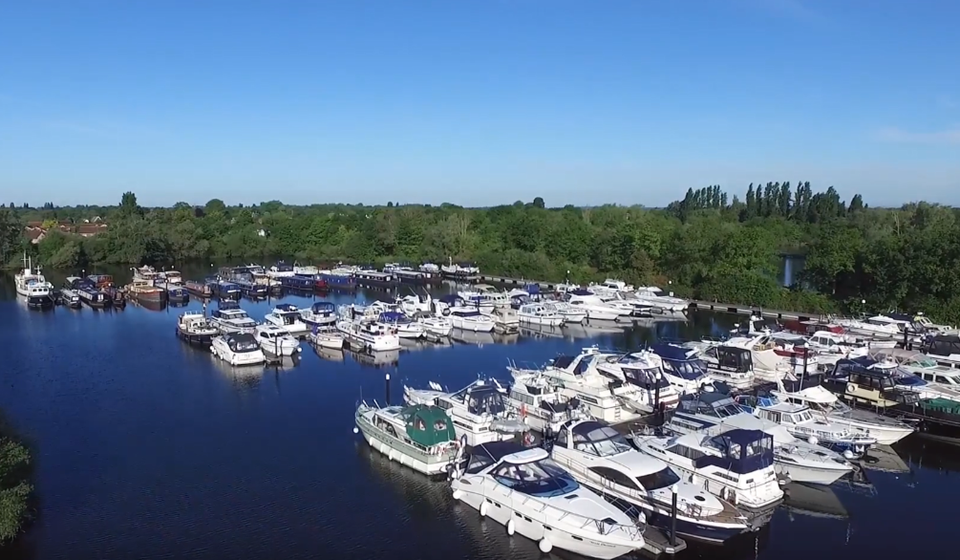 Basin C
Basin C was built to meet the demands of the modern day boater who desires larger and longer craft. Since opening Basin C, we have seen a very steady increase in enquiries from all over the country from discerning owners requiring purpose-built larger berths and we have created a dedicated area for narrow boats and Dutch barges which has proved very popular. We relocated our pump-out service into Basin C, creating more space with 70ft of pontoon to use and plenty of room to manoeuvre on and off which makes the whole process of pumping out much more convenient.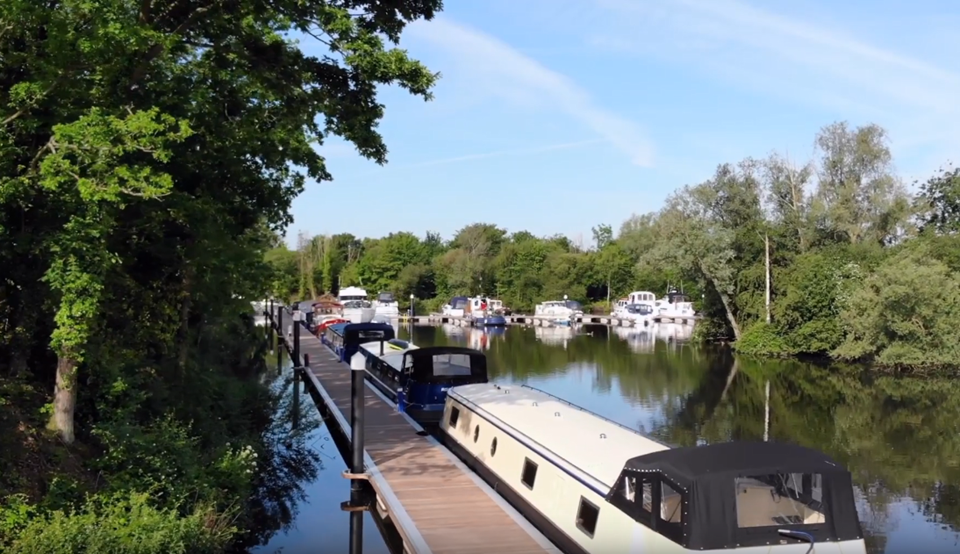 Basin D
Basin D is our latest addition to Shepperton Marina. Completely surrounded by natural beauty and overlooking the swan sanctuary Basin D is a very peaceful and beautiful place to moor your boat. This basin was built to meet the demands for moorings on the lower Thames, designed to offer moorings for boats of all shapes and sizes from 70ft Dutch barges to 45ft sports cruisers down to a 20ft day boat. Basin D will have a mooring for every type of boater."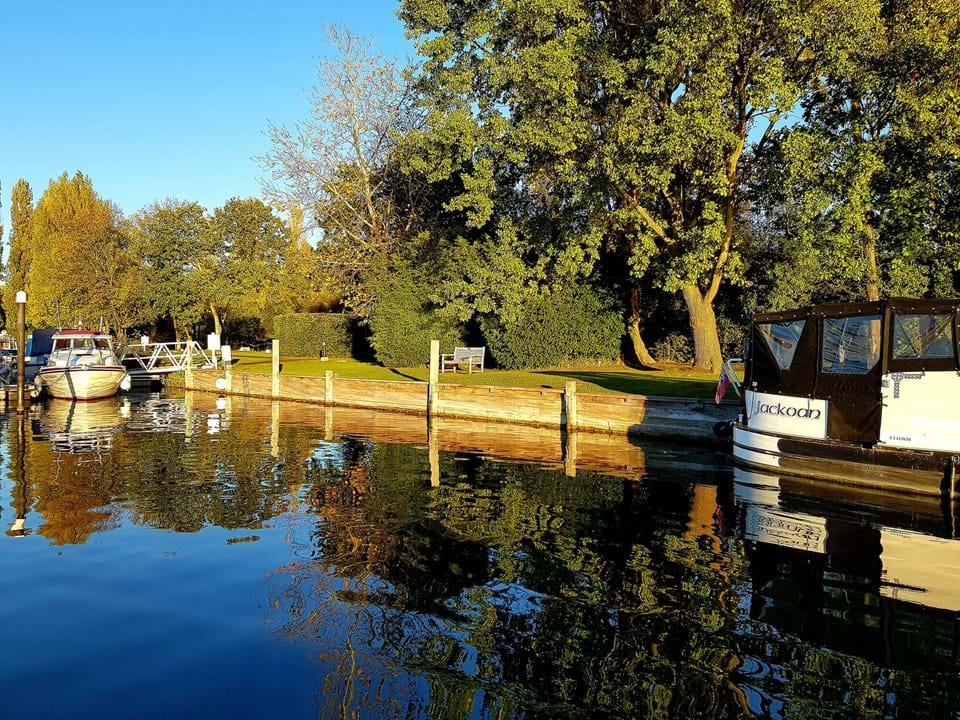 Bankside
Here at Shepperton Marina we not only have conventional pontoon and finger moorings , we also have a number of very well-appointed bankside moorings mainly designated for narrow boats and Dutch barges. These moorings benefit from being alongside the grass bank with very pleasant views of the marina and our beautiful South Lake. All these berths are fully serviced with power and water.