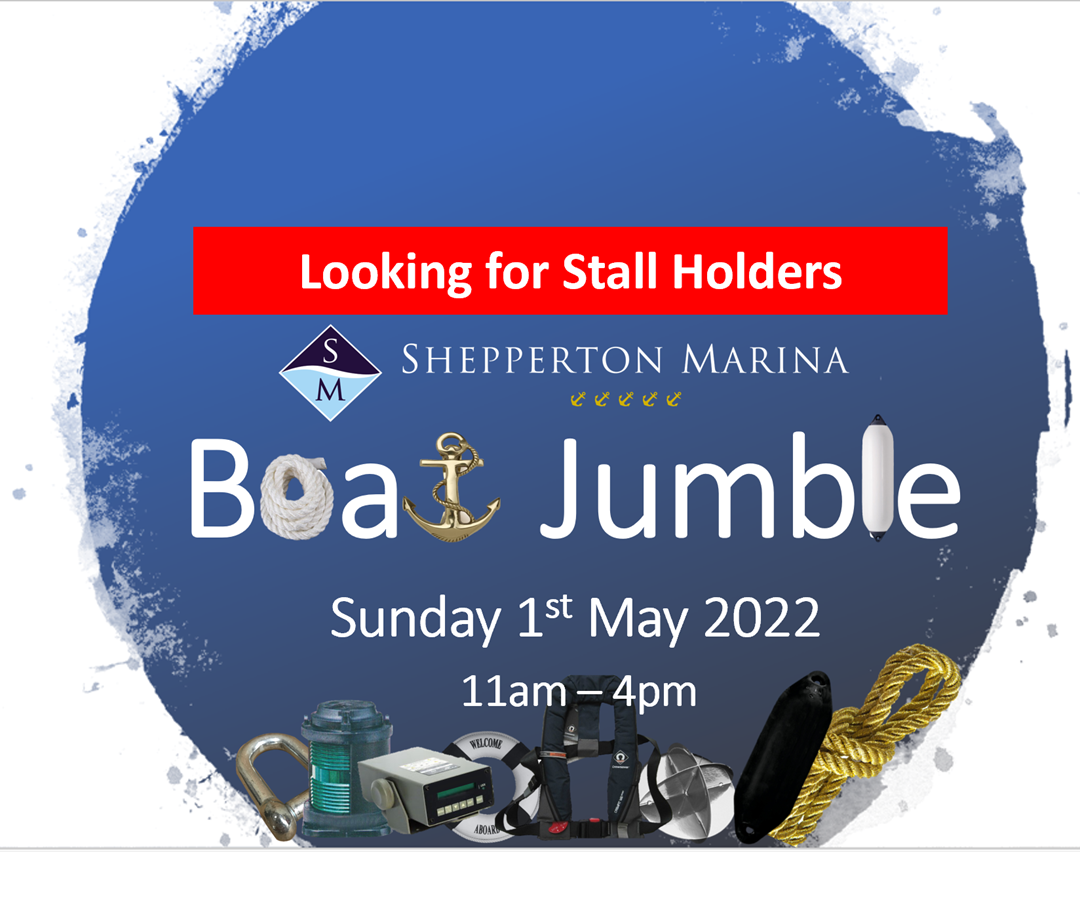 It's our annual Spring time Boat Jumble!
We've already got some great stall holders and are now inviting further external traders/ companies and/or private sellers interested in selling any boat items or associated boat services!
So if you fancy running a stall for a few hours, we would love to hear from you!