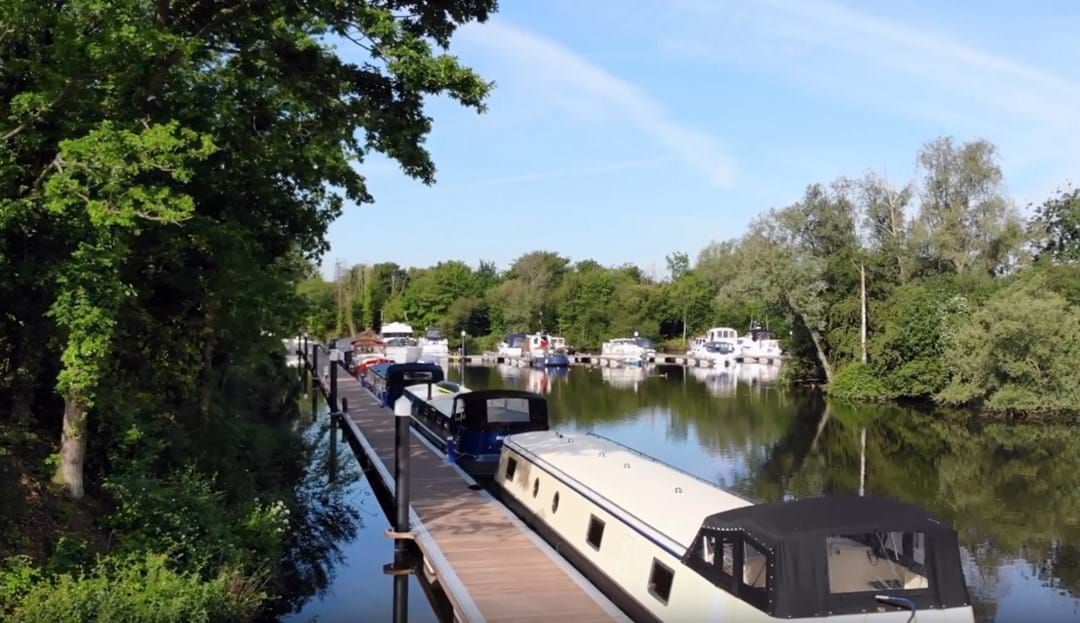 Completely surrounded by natural beauty and overlooking the swan sanctuary, Basin D is a very peaceful and beautiful place to moor your boat.
This basin was built to meet the demands for moorings on the lower Thames, designed to offer moorings for boats of all shapes and sizes from 70ft Dutch barges to 45ft sports cruisers down to a 20ft day boat. Basin D will have a mooring for every type of boater.
Preparation works to install Basin D Started in September 2017 by having the basin dredged to approximately 1.6m and the surrounding trees cut back clear of where the pontoons were to be situated. The remaining bulk of the works didn't actually start until late February 2018 and took just over four weeks to complete. Once the pontoons arrived from Walcon Marine, our in-house craning team carried out the final fittings before craning them into the water where they were handed over to River works to tow them round and pile them into position. Once all the pontoon works were complete, our on-site electrical contractors Betec installed the electrical services and connected the new distribution boards and pods. The final works that had to be carried out was the installation of the water pipes, taps and hoses and the health & safety equipment, which was all carried out by Shepperton Marina staff. Basin D is a great addition to Shepperton Marina and has had very positive feedback by boaters and new berth holders moored in Basin D. The basin opened on 1 April 2018 offering an additional 30 new moorings and by May we had filled 18 of them.
Contact the Marina office for details of current availability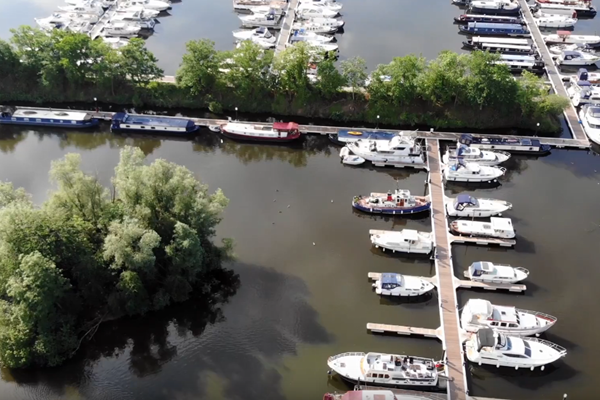 Basin D Aerial View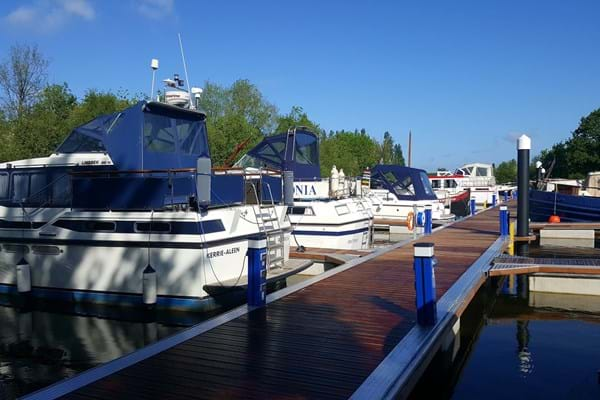 N Pontoon / Basin D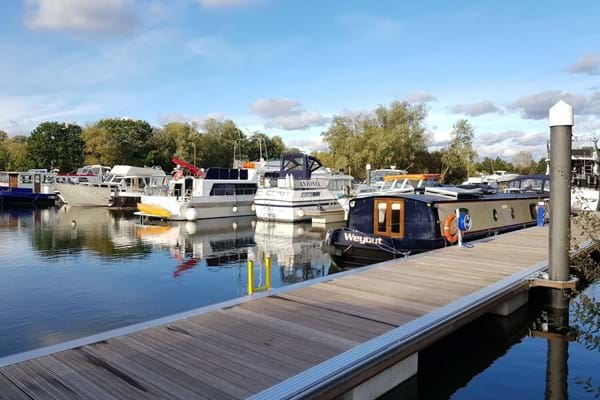 N Pontoon / Basin D